SBS Real Estate LLC, (referred to hereafter as SBS Real Estate) is the world's first company that integrates real estate development, investment operations, marketing, and marketing development. It is committed to the establishment of Chinese commercial areas and helping to further open up the US market for Chinese entrepreneurs.   
SBS Real Estate is based in the Bay Area and has a solid presence in Beijing, Shenzhen, Shanghai, New York City, San Francisco, and Los Angeles. Further offices are being set up across various states in the US and in a number of provinces across China. By utilizing the vast resources available domestically, SBS Real Estate provides support for international companies looking to establish factories in the US and/or export to international markets. Comprehensive warehousing and logistics services are also offered. The company is a flawless combination of production and consumption that comes together as an international business platform created for the purpose of increasing business communications between China and the US.
SBS Real Estate is working with the US government to create policies favorable to Chinese entrepreneurs in the restaurant, insurance, legal, electronic, medical, high tech, transportation, and wholesaler industries by selling and renting land, factory buildings, and offices to those interested. By utilizing knowledge gained from researching economic development trends, SBS Real Estate maximizes value for Chinese entrepreneurs.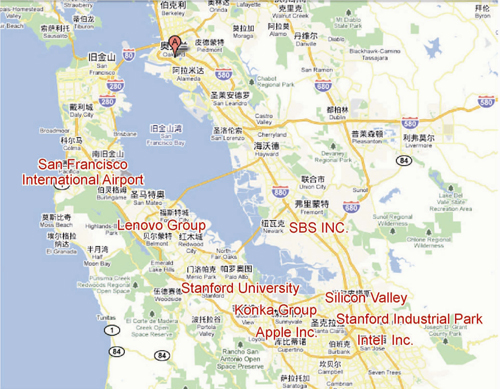 SBS Real Estate Services:
  1. Plan Regional Development in the US for companies,and set up factory buildings.
   2. Carry out evaluations and conduct research to identify superior location for products
  3. Sell and rent out properties around the US
  4. Land purchase, housing transactions, business center building, and other services.
5. Provide a multi-domain business center, warehousing and logistics center, e-business center; building market, kitchenware market, wholesale market for small products, lighting market, and publishing center etc.
SBS Real Estate Helps Develop Newark
Boasting a spectacular location, the Bay Area is home to the Golden Gate Bridge, San Mateo Bridge, three international airports, and several ports. Crisscrossed by over 10 freeways, the area enjoys convenient traffic and is economically advanced, making it a great place to do business!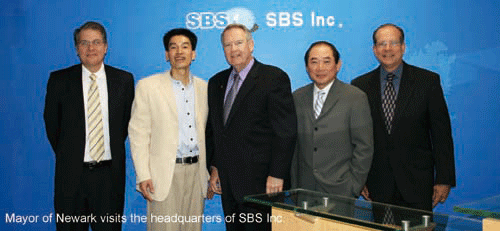 In March 2011, SBS Real Estate chairman, Kong Yu met with the mayor of Newark, Dave Smith, at SBS headquarters for a friendly meeting during which they discussed the future of development in Newark. After the meeting, Smith expressed his excitement for being able to jointly develop Newark in the future alongside SBS. His approach will be to give Chinese more investment opportunities in the US through supporting policies which benefit mid-sized and small companies. Newark will benefit from these policies becoming a premier destination for Chinese businessmen through its abundance of wealth creation opportunities while also contributing to international business communication. This is a historical moment for SBS Real Estate and also a critical juncture for Chinese businessmen. SBS Real Estate chairman, Yu Kong, believes that through his efforts, he will be able to help stimulate rapid progress for business in both China and the US
SBS Real Estate creates a new place for international companies to create wealth, provides clients looking to expand operations around the world with property protection, and bolsters companies—leading to high profits over an extended period of time. Creating new economic possibilities, SBS Real Estate is an expert in capital.
SBS Development LLC
Tel:1-510-797-0808/510-797-2425
Contact:James Dye
Email:James@s-b-s.net